Jet Ski Racing
with heart rate stress feedback
Take a fun and relaxing race through the tropics with our new, state of the art Jet Ski trick game - Tropical Heat!
To Win:
Put yourself in a positive state
Smooth your heart rate
Price

Tropical Heat Download
(required sensors sold separately)

$149

Tropical Heat with emWave sensor (Windows / Mac)
(download software, earpiece sensor arrives by mail)

$295
Tropical Heat is a major step forward for heart rate feedback games. Multiplayer racing, top notch graphics and animation, and amazing trick combinations keep the game fun and teach you greater inner control of your heart rate and stress levels.
Tropical Heat can be played in hands free relaxing island cruise mode, extreme racing mode, or many other intermediate modes. Tropical Heat has a setting for everyone, and helps you learn to control your stress levels in the perfect way for you, whether that be through a relaxing cruise through beautiful tropical islands, or an extreme race to achieve the Tropical Heat World Record.
Price

Tropical Heat Download Version
(required sensors sold separately)

$149

Tropical Heat with emWave sensor (Windows / Mac)
(download software, earpiece sensor arrives by mail)

$295

Tropical Heat Tricks Music Video
Getting Started with Tropical Heat
Relaxing Island Cruise Mode - How to Make Tropical Heat a Relaxing Island Vacation
Tropical Heat takes you to the island of your dreams!
The sparkling sea, beautiful sunsets, lush foliage, splashing dolphins, gliding birds, and warm tropical raindrops on your skin become your world.
Set the mood by selecting relaxing, energizing, or tropical music.
Be yourself, or be someone else, by customizing your Jet Ski character: Choose a man or a woman and then select your skin color, swimsuit, hair style, sunglasses and the Jet Ski of your choice.
User experiences

"Tropical Heat is very enjoyable even when first learning to smooth your heart rate. When you can stay in the low-stress zone, worlds of tricks and beauty reward you! Tropical Heat is the perfect balance of immediate fun and long-term stress control skill-building."

"Tropical Heat has new types of feedback – like when the ocean gets calm or violent based on your internal state, and a new power bar you fill by staying calm."


 
Not really but...

If you seem to have gotten a tan and notice better skin tone after playing Tropical Heat, you can thank your relaxation response, which floods your periphery with increased blood flow…unless of course you played Tropical Heat while on a sunny beach. In that case, please put the game away and enjoy the tropics!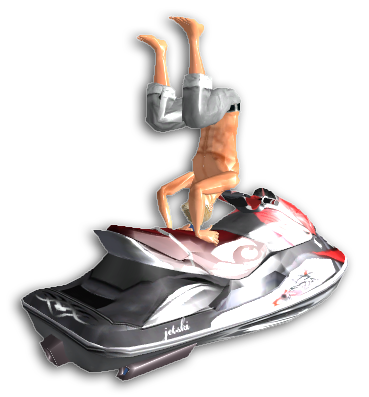 Enjoy a Tropical Heat pleasure cruise or surf 20-foot waves
It's your choice:
Decide to engage in leisurely delight.
Let the stunning sunsets, refreshing tropical rain, and Luau-style nightlife relax you.
Choose Auto-Steer mode for even greater relaxation.
"Tricks Only" option lets you do fun Jet Ski tricks without having to steer.
— or —  
Take on the challenge! Get big air off of waves and ramps then dive into the ocean.
Perform amazing Jet Ski stunts: pull off a handstand, Superman, roll, or flip in the air!
Tropical Heat
Developed on a very popular gaming platform, Tropical Heat has all the latest effects. Tested from start to finish by gamers themselves, you'll get all the fun game and gorgeous graphics quality you deserve.
Tropical Heat is for you: Male or female, young or old! Perfect for seasoned gamers and for those who have never before played a video game (my 3 and 5 year old kids can smooth their heart rate playing Tropical Heat! - Ryan Deluz)
Learn breathing and heart rate control as you play, using the breath pacer animations that are integrated into Tropical Heat.
Tropical Heat is FILLED with heart rate feedback: speed, rolling fog, sky color, music, sound effects, and more all respond to your stress levels. If you are using Tropical Heat with IOM sensors you can also choose skin conductance feedback mode.
The longer you play Tropical Heat, the more fun it becomes. Discover amazing new stunts, tricks and combinations, and rack up in-game achievement medals for special tasks.
Tropical Heat Jet Ski blows all other biofeedback games...right out of the water.
(Sorry, we simply couldn't resist.)
Tropical Heat Tutorials
Note: These tutorials do not show heart rate feedback. In Tropical Heat the game responds to your heart rate and stress level changes the entire time you play. This teaches you to relax and control your internal state while you also have a great time playing a fun game.
Tropical Heat Steering & Getting Started (for people who are not experienced with racing video games)
Advanced Combo Tricks
Perfect Scoreboard - Tropical Heat World Record Achievement Example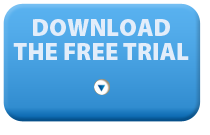 Tropical Heat Trial for Windows
Tropical Heat Trial for Mac OS X 10.6 or higher (only works with emWave sensors)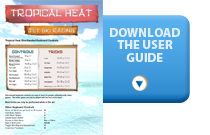 Minimum System Requirements
Active Feedback Hardware — Any USB sensor from HeartMath or Wild Divine (emWave, IOM, Lightstone).
- or -
Alive with any Alive compatible sensor.
Windows XP / Vista / Windows 7 / Windows 8 / Windows 10 operating system
- or -
Mac OS X 10.6 or higher
2.0 GHz Processor
Dedicated 256MB Video Card Supporting OpenGL 2.0
2 GB RAM
1 GB of free disk space
Tropical Heat may only be used on one computer at a time. Tropical Heat can be installed on two computers as long as only one copy of Tropical Heat is in use at any given time.
Only Available in Tropical Heat when used with Alive
Tropical Heat can be run from the Alive Main Menu Games drop down, or from Start Menu -> Programs -> Tropical Heat. The following features require Alive:
Extensive training on how to smooth your heart rate using special breathing and relaxation techniques
Ongoing coaching and progress review
Session recording and review
Skin sweat feedback and calibration*
Detailed graph display in second window*
* Requires Alive Clinical
Licensing and patent information
© 2009-2017 Somatic Vision Inc. All rights reserved. Manufactured under license from Quantum Intech, Inc. Quantum Intech and the Quantum Intech logo are trademarks of Quantum Intech, Inc. in the U.S. and other countries. HeartMath and the HeartMath logo are trademarks or registered trademarks of the Institute of HeartMath in the U.S. and other countries. All other trademarks belong to their respective owners. Coherence algorhithms contained within this product licensed from and © 1999-2010 Quantum Intech, Inc, with all rights reserved, and are protected by the following patents in the US: 6,358,201; 7,117,032; 7,163,512; 7,462,151 and 8,066,637. Other patents include: European Union 1156851; Canada 2,365,032; Australia 770323; China ZL00807109.8; Hong Kong HK1042056; Japan 4410234; Korea 10-0616370