Alive Comprehensive Stress Management & Peak Performance Training
Alive
ACTIVE FEEDBACK GAMES & TOOLS
Alive includes an array of engaging games, environments and graphs designed to help you build mental performance and manage daily stress while having fun.
Using the same proven training technologies used by winning athletes and in clinics worldwide, Alive includes effective coaching tools and individual performance tracking.
Alive provides the ultimate foundation for home or clinical feedback training. All other Somatic Vision products can add-on to, and extend, Alive.
Dreamscapes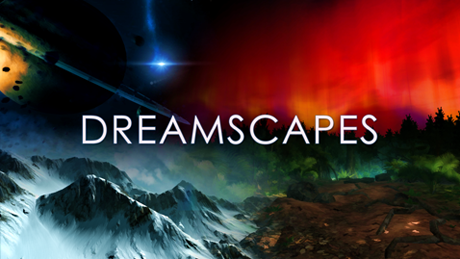 Dreamscapes is a mega environment, creativity and relaxing brain-game pack.
See the complete list of Dreamscapes games.
Filled with stunningly beautiful 3D environments to explore!
Stimulate the mind with puzzles, crosswords, Sudoku and more.
Express your creativity through painting, making music, video camera feedback and video effects.

Advanced Media Player
Advanced Media Player for Alive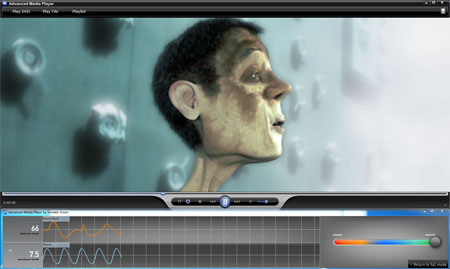 View DVDs, YouTube, video files and Kindle books.
Choose from a variety of effects and train with any Alive measurement. For example, the video fades out, and the volume lowers, when your Smoothness lowers.
Make long training sessions fun with full length videos. Make short training sessions effective using clips that relax or trigger states of your choosing.
Learn more about Advanced Media Player »

Arcade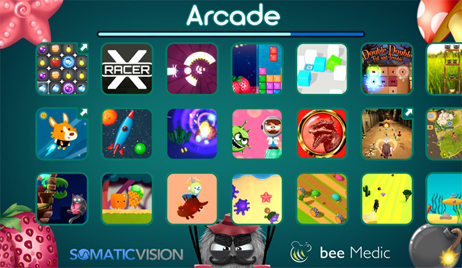 Mega game pack of 25 fun and challenging games.
For kids and adults who enjoy video games. Arcade contains a huge variety of games for all ages and experience levels. With over 100 hours of fun and challenging games, Arcade keeps people coming back to train to improve their control over feedback and to master each game.

Tropical Heat for emWave, IOM and Alive
Jet Ski Racing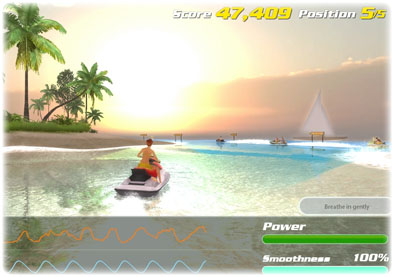 and relaxing island cruise mode
Tropical Heat is stunningly beautiful, and has the highest quality graphics available for heart rate feedback.
Tropical Heat is FUN with a wide variety of tricks, islands, Jet Skis and animals you can race. You can also optionally race with others online.
Tropical Heat is EASY with autopilot options and a relaxing island cruise mode for a deeply relaxing, instant tropical vacation.
Learn more about Tropical Heat »

Standalone Products
For those who already have Lightstone or IOM Wild Divine finger sensors — or those who want the complete legacy package including finger sensors — Somatic Vision is continuing to offer its legacy and standalone games. These games have been very successful in clinical settings, helping children, parents, executives, and others use active feedback to control their stress levels and achieve better mental and physical performance.



Dual Drive Pro

FOR WILD DIVINE IOM

Relax to win this off-road racing game.

Dual Drive responds to reliable measures of stress and relaxation: heart rate rhythms and sweat changes.

With Dual Drive, you can master proven tools for peak performance and stress reduction. You can also learn to control your heart rate with your breathing in a step-by-step tutorial and benefit from progress reports and session reviews showing your increasing ability to relax.




Particle Editor 3

FOR WILD DIVINE IOM

100 Fun & Relaxing Mini-Game Environments that you can customize yourself!

Particle Editor 3 Mini-Games come in a wide variety of visual styles, and each game responds to the stress levels reflected by your heart rate and finger sweat.

Control each Mini-Game Environment with your mind as graphics and music guide you directly into deep states of relaxation and peace.




Inner Tube 3

FOR WILD DIVINE IOM

Now with 3 new ships and 60 additional levels!

Relax to win: Control ship speed with your mind. Race against the clock to the end of 80 tunnel levels while ship speed, fog, and music respond to stress levels.

Fun for kids, teens and gamers. Teaches useful skills to parents, athletes, executives and anyone who needs to stay relaxed, responsive and resourceful under pressure.
Alive Home Study Course: Stress Management for Transformation
Alive Home Study Course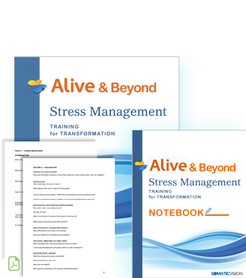 Stress Management for Transformation
Alive & Beyond! Somatic Vision's new Stress Management Training (SMT) course for Alive is packed with exercises and tips.
Discover the many types and causes of stress and difficulty in your life.
219 pages of powerful techniques and important information on how to manage and transform stress to be truly Alive.
Learn more about the Stress Management for Transformation materials »

Finger Sensors
Sensor resources
Somatic Vision develops software for specific active feedback sensors. If you already have one of these sensors, we offer a software-only download of Alive. For those just embarking on an active feedback experience, we offer Alive packaged with the sensor hardware.
The GP8 Amp is a professional multi-modality sensor built by J&J Engineering. The GP8 Amp measures Temperature, 2 Channel EMG, SCL (skin conductance), ECG heart rate, BVP heart rate, and optionally, Breathing. This sensor is highly accurate, but more difficult to use. This is a good choice for trained professionals looking to make the most out of Alive. Alive can use the GP8 Amp together with the iFeel Sensor.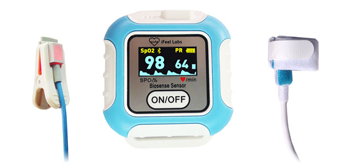 Alive is available for the hospital grade iFeel Sensor. This highly accurate and comfortable sensor measures heart rate, SpO2 and blood volume pulse amplitude. This is a Bluetooth sensor and requires either a computer with Bluetooth, or an Android device (with our Android Apps).
.

Wild Divine has discontinued production of IOM and Lightstone sensors. For skin conductance training purchase Alive Pioneer with the GP8 Amp or a used Lightstone.
 


Alive is available in a version that works with the HeartMath emWave sensor. All packages of Alive that include an emWave sensor include both earclip and finger sensors.
.
Licensing and Patent Information
© 2009-2017 Somatic Vision Inc. Alive, Gains & Drains, Today Log, Zoom Out, Change the Channel, and Mental Mini-Breaks are trademarks of Somatic Vision Inc. All rights reserved. Manufactured under license from Quantum Intech, Inc. Quantum Intech and the Quantum Intech logo are trademarks of Quantum Intech, Inc. in the U.S. and other countries. HeartMath and the HeartMath logo are trademarks or registered trademarks of the Institute of HeartMath in the U.S. and other countries. All other trademarks belong to their respective owners. Coherence algorithms contained within this product licensed from and © 1999-2010 Quantum Intech, Inc, with all rights reserved, and are protected by the following patents in the US: 6,358,201; 7,117,032; 7,163,512; and 7,462,151. Other patents include: European Union 1156851; Canada 2,365,032; Australia 770323; China ZL00807109.8; Hong Kong HK1042056; Japan 4410234; Korea 10-0616370