Stress Reduction and Peak Performance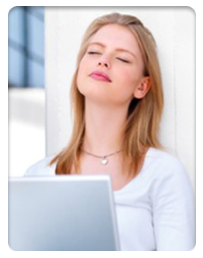 Somatic Vision games are used by psychologists in hospitals, schools, universities, and in the military.
See your heart rate changes and learn to optimize your breathing using these fun and effective tools!
80% of us suffer from stress
Each year, we get busier and busier. We do more in a day than ever before, absorbing the stress of navigating a world that is socially and technologically complicated.
It is important to develop techniques to reduce the impact of stress so we can enjoy life and reach our goals.
Drug-free relief that's effective
With Somatic Vision's engaging Alive program, you can repair damaged sleep patterns, succeed at professional challenges, and achieve greater emotional balance in your family life.
Biofeedback measures and displays body data that reflects stress, and gives you the ability to relax and respond better to pressure by controlling your body's natural stress response.
How Do Biofeedback Games Work?
Video games with a healthy purpose
What if you could use a familiar game format, that is fun for anyone, to reduce your stress level? Alive Games are designed to be used by high-profile executives, athletes, busy families, people in mission-critical jobs, teens, and children.
As you play any one of the many Alive games, you'll see your body's stress/relaxation data displayed through 3D and abstract visuals, graphs, and music.
Coaching and progress tracking make it easy for you to see your improvement over time and build confidence in your ability to meet challenges with calm and precision. Master yourself as you master the game!
Played as little as 10 minutes a day, Alive Games help you:
Reduce the impact of stress on your life
Restore balance and vitality
Improve physical & mental well-being
Learn more about biofeedback games »