Biofeedback enhances clinical practice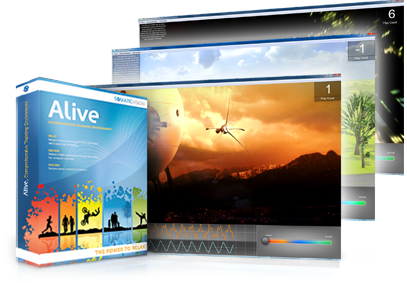 Somatic Vision games are fun, high-quality, and fine-tuned to maximize training benefits.

Used worldwide in hospitals, schools, universities, and military institutions.
Smoothness (HRV) immediately measures and displays your relaxation levels and emotional changes.
Easy-to-use software, designed by and for clinicians.
Giant variety of high-quality games with easy-to-understand feedback.
Self-regulation, peak performance and stress monitoring using games, graphs, animations and audio instructions. Train with heart rate variability, skin conductance, muscle tension, temperature and breathing (depends on selected sensor).

Powerful and entertaining relaxation games with unrivaled quality
Somatic Vision has been the worldwide leader in biofeedback gaming for over 15-years. Extensive development and clinical testing have shown Somatic Vision products to be effective clinical tools.
Games available for HeartMath emWave, Wild Divine Lightstone and IOM, J&J Engineering GP8 Amp, iFeel Labs, Cygnet, and BioExplorer.

How Do Biofeedback Games Work?
Video games with a healthy purpose
What if you could use a familiar game format, that is fun for anyone, to reduce your stress level? Alive Games are designed to be used by high-profile executives, athletes, busy families, people in mission-critical jobs, teens, and children.
As you play any one of the many Alive games, you'll see your body's stress/relaxation data displayed through 3D and abstract visuals, graphs, and music.
Coaching and progress tracking make it easy for you to see your improvement over time and build confidence in your ability to meet challenges with calm and precision. Master yourself as you master the game!
Played as little as 10 minutes a day, Alive Games help you:
Reduce the impact of stress on your life
Restore balance and vitality
Improve physical & mental well-being
How do biofeedback games work? »